By Jesse Matas
We do not have many soliders but the sunlight shimmers on each face
– words sung at the ten-year anniversary of the Baltic Singing Revolution (Šmidchens, 2014)
When I think of a story like that of the Baltic Singing Revolution, a non-violent revolution fully realized by people singing songs (which achieved its goals of political independence and establishing diplomatic ties with the Russian Federation) one of the first questions I have is: where did these songs come from? It can often appear as if songs arrive to us out of nowhere, or perhaps that they've always existed. The best ones seem to enter our world this way. When singing a song, we usually don't think of the person who wrote it or how, or why, it was written. But songs don't just appear instantaneously. Before they're sung, they're written. So, when it comes to peacebuilding, the question arises: how are songs that work towards peace written?
The Baltic Singing Revolution is a rare occurrence where songs and music were a primary method of non-violent action. Generally speaking, songs (and especially songwriting) are part of a mosaic of non-violent methods. For me, to typify the connection between songwriting and peacebuilding takes more of an everyday approach— what Roger Mac Ginty might describe as 'everyday peace' (Mac Ginty, 2021). This connection is found in the myriad bottom-up interpersonal interactions that create a peaceful world or awaken a movement that changes a society. This could mean the authoring of a song that subverts a repressive regime, a song that mobilizes, that educates, that affirms and encourages a movement, heals trauma or a song that simply expresses what a group of people are feeling (Rosenthal & Flacks, 2012; Sharp, 1973). The writing of a song is a small, often unnoticed, act but once it is out in the world, a song can have a great impact. So, where do these songs come from? Who wrote them? Why did they write them? What circumstances existed that caused those people to write these songs? And perhaps most importantly: are we, in our modern world, continuing to write and sing songs that work towards peace?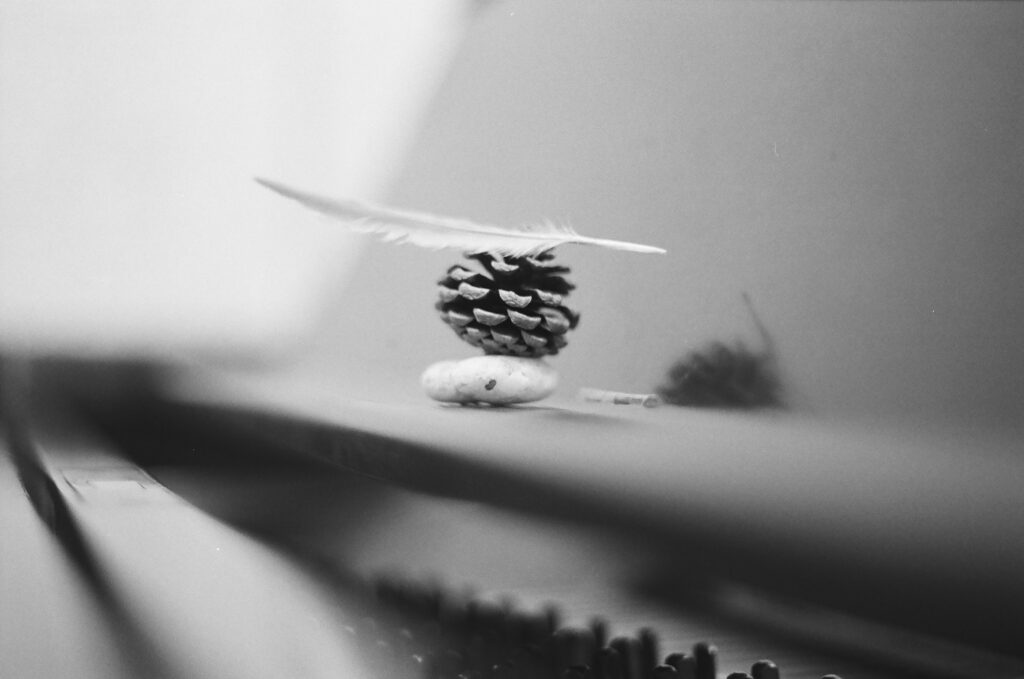 Often, we don't know the answer to this last question until well after a song's inception. Once a song is written, it takes on a life of its own and that life can endure well beyond a person's lifetime. Its reach can be wide. Its potential can be powerful. Look at the song We Shall Overcome, for example. In a 2018 interview, Stuart Bailie, the author of a book that connects The Troubles of Northern Ireland to music, described its life. He begins with its development in the eastern United States
"as a hymn called 'I'll Overcome Some Day'. Then it was embraced by striking miners and tobacco workers, who adapted the chorus as 'We Will Overcome'. The folk singer Pete Seeger and his friends added verses and changed 'will' for 'shall' which was more emphatic. And so it resounded through the American Civil Rights movement of the 60s, led by Martin Luther King. It gave the participants strength and encouragement on marches and rallies. Artists like Bob Dylan and Joan Baez added their voices and so it emerged as a phenomenal call for social change. In 1968, the song was taken up in Northern Ireland. The protest marchers in Londonderry (often referred to as Derry) remember that they initially felt awkward when they sang it. They supposed that it belonged to black people in the American South. But it became a universal anthem, as the Northern Ireland Civil Rights movement marched for changes, including universal voting rights and the fair allocation of social housing (British Council, 2018)"
The song's influence traveled a long way from its African American author Charles Albert Tindley who lived and sang as a preacher in Berlin, Maryland during the last half of the 18th century and early half of the 19th (Reynolds, 1964). This song was reshaped as it traveled. Words changed. Its title changed. It went on to give voice to protests and peace movements around the world. And we can go back further, as the melody of the song was taken from another African American hymnal called "I'll Be Alright" (Stewart, 2014). So, what connected Tindley's song, which he sang to his American church in the early 1900s, to those in Northern Ireland marching across the ocean a century later? My theory is that the strongest connection is emotional.
Songwriters work with emotions. I haven't encountered an artform that engages emotions more directly than song. Therefore, it makes sense to utilize this artform to access emotional knowledge. Shank and Schirch (2008) connect arts-based practices to strategic peacebuilding. They cite music as especially useful for "waging conflict nonviolently." In other words, conflicts can come to the surface and disseminate through a population through lyrical and musical means. They cite hip hop's ability to transform conflict preemptively. However, although arts-based peacebuilding and conflict transformation are growing fields, most examples are found in theater, visual arts, literature (McLeod & Holdridge, 2006; Sameshima et al., 2017). Although these artforms carry their own virtues, music and song create altogether different structures for a safe and shared release of emotions. Commonly, songs act as a structure to carry and express grief, trauma, sorrow, pain, joy, anger, sadness. Expression of these emotions is important not only for individuals, but for larger groups. For example, Malidoma Patrice Somé describes the music at his grandfather's funeral,
"Public grief is cleansing – of vital importance to the whole community – and people look forward to shedding tears the same way they look forward to their next meal.
It was getting dark. As the pair of xylophones under the big baobab tree began their funeral dialogue, the drum responded with dry syncopated sounds. The chanters, standing behind the musicians, began their mournful songs, piercing the hearts of the crowd with sorrow. It was their job to provide a structure for the crowd to release their pent-up feelings… Rhythm and chanting crack open that part of the self that holds grief under control. But grief unleashed without the help of ritual drummers, musicians, and chanters runs the risk of producing another death. It is a force without a container. To the dead, it is useless energy, like food that is wasted while people go hungry."
The process described by Somé is a ritual— a tradition. There are many folk traditions worldwide that use music and song. They evolve over time and are 'written' by multitudes of musicians dispersed through the generations. Perhaps their inception was never recorded or was forgotten. As time goes on, the songs are updated to contemporary contexts. They change, as we do.
An attribute that gives songs a unique quality is their combination of words and music. John Paul Lederach, a prominent peace and conflict theorist, has written extensively about the creative process in peacebuilding. He has also specified one of his favourite formats/outputs for this process in the haiku. In many ways, the lyrical side of songwriting mimics the same processes used in the creation of the haiku while adding additional dimensions. First, depending on how you write, the pentameter that connects the rhythm and cadence of the words to the melody can be strict. In the Moral Imagination (2005), Lederach reflects on peacebuilding in high pressure situations, "Whenever I find myself in the middle of a tense conversation, working with or in between groups involved in a serious conflict, and the situation seems endlessly complex, I ask myself a simple question: If you were to capture the heart of this thing in a single sentence of fewer than eight words, what would you say?" In songwriting, this process occurs repeatedly. What is the essence of what I need to say, and how simply can I say it? How can I convey a message in 'this many' syllables? Every word means something. What is the tone of what I'm saying? How do the words sound when arranged with the voice and other instruments? How do the words sound in relation to the melody, chord progression, overall feeling of the song? Does 'this word' take me deeper or further from the core of the song? Every line, every stanza, can be an in-depth work of paraphrasing and unraveling the core aspects of the song's topic. When applied to real-world situations, these practices (fundamental to songwriting) can elucidate and even clarify confusing aspects of an interaction or conflict.
Beyond lyrics, songwriting has an additional non-verbal component. This is where it differentiates from many other forms of communication such as conversation, writing or even poetry (though poetry can be more or less musical in nature). And this is where an emotional synthesis can occur: through the melding of meaning evoked by words and physical response evoked by sound. A melody, paired with rhythm, tone, intensity, etc… will at best elicit a physical/emotional response in the listener. This provides an opportunity to facilitate a relationship between the aforementioned words (the spoken, sung, written language) and a physically-based form of emotional expression. It is this relationship that makes songwriting unique and what gives it a deep potential use in the field of peacebuilding and conflict transformation. Even the simple act of naming a song (even a song without words) creates that connection. Words give meaning, which in turn structures the feeling of the musicality of the song. We get to name our feelings with our words, and feel them physically with our somatic, musical response. Theme can set the tone. Giving language, whether verbal or musical, to the complexities of our emotions gives structure to them. Instead of being seen as hurdles that we need to overcome, strong emotions (such as those connected to incidents of war, atrocity, oppression— especially those that Shirch [2015] describes as arising from secondary violence) can be channeled into holistic peacebuilding processes that include their safe and peaceful expression.
There is one song that I'd like to leave you with. It's a song that stung me the moment I heard it. Perhaps I'm choosing to end this blog with it because I don't believe that enough people know about the startlight tours in Canada's prairies. Perhaps I'm choosing to share because when Geoff Berner sings the line 'one shoe' at the end of the song it gives me shivers. Or perhaps it's because I believe in the power of songwriting to continue the important work of exposing the atrocities that have been committed, and continue to be committed, towards the Indigenous peoples of Turtle Island by the institutions of Canada. Either way, it's a song I like and that I feel exemplifies what this post is about. Geoff Berner is an active, touring singer/songwriter, one of the innumerable songwriters who are writing the songs that change our world. And so, when I wonder whether or not we are writing songs that work towards peace, the answer is an emphatic yes: we are still writing.
One Shoe by Geoff Berner: https://www.youtube.com/watch?v=uQDn51VL1Fc
References
Berner, Geoff, Diona Davies & Wayne Adams. 2008. "One Shoe" from Klezmer Mongrels, Vancouver, BC: Jericho Beach Music.
British Council. 2018. Stuart Bailie: The story of music and conflict in Northern Ireland, April 10th, 2018, https://nireland.britishcouncil.org/about/press/stuart-bailie Accessed January 28th, 2023
Lederach, John Paul. 2005. The Moral Imagination: the Art and Soul of Building Peace. New York: Oxford University Press.
Mac Ginty, Roger. 2021. Everyday Peace: How So-Called Ordinary People Can Disrupt Violent Conflict. New York, NY: Oxford University Press.
Reynolds, William J. 1964. "Chris Albert Tindley" in Fenner, Chris (ed.) The Hymnology Archive, https://www.hymnologyarchive.com/charles-albert-tindley Accessed January 28th, 2023
Shirch, Lisa. 2015. Little Book of Strategic Peacebuilding A Vision And Framework For Peace With Justice. Good Books.
Shank, Michael, and Lisa Schirch. 2008. "Strategic Arts-Based Peacebuilding." Peace and Change 33 (2): 217–42. https://doi.org/10.1111/j.1468-0130.2008.00490.x.
Sharp, Gene. 1973. "198 Methods of Non-Violent Action," Albert Einstein Institution, https://www.aeinstein.org/nonviolentaction/198-methods-of-nonviolent-action/ Accessed January 27th, 2023.
Šmidchens, Guntis. 2014. The Power of Song: Nonviolent National Culture in the Baltic Singing Revolution. Seattle: University of Washington Press.
Somé, Malidoma Patrice. 1994. Of Water and the Spirit: Ritual, magic, and initiation in the life of an African shaman, New York: Penguin Books. p. 57.
Stewart, Kate. 2014. "Tracing the Long Journey of 'We Shall Overcome' Library of Congress. https://blogs.loc.gov/folklife/2014/02/tracing-the-long-journey-of-we-shall-overcome/ Accessed January 28th, 2023.
Further Reading
Baker, Felicity. 2015. Therapeutic Songwriting: Developments in Theory, Methods and Practice. Houndmills, Basingstoke, Hampshire: Palgrave Macmillan.
Bisschoff, Lizelle., and Stefanie. Van de Peer. 2013. Art and Trauma in Africa: Representations of Reconciliation in Music, Visual Arts, Literature and Film. London: I.B. Tauris.
Bouzouita, Kerim. 2013. "Music of Dissent and Revolution." Middle East Critique 22 (3): 281–92. https://doi.org/10.1080/19436149.2013.818193.
Cathcart Frödén, Lucy. 2020. "We Are the Sun: Multilingual Collaborative Songwriting as a Hospitable, Embodied and Political Process." The Scottish Journal of Performance 7 (1): 11–36. https://doi.org/10.14439/sjop.2022.0701.02.
Dean, Calum. 2019. "Using Music-Based Programs to Improve Peacebuilding Initiatives." Peace Review (Palo Alto, Calif.) 31 (3): 302–11. https://doi.org/10.1080/10402659.2019.1735166.
Dillane, Aileen, Martin J. Power, Eoin Devereux, and Amanda Haynes. 2018. Songs of Social Protest: International Perspectives. Edited by Aileen Dillane, Martin J. Power, Eoin Devereux, and Amanda Haynes. London ;: Rowman & Littlefield International.
Dwork, Deborah. 2014. "Raising Their Voices: Children's Resistance through Diary Writing and Song." In Jewish Resistance Against the Nazis, 279–. Catholic University of America Press. https://doi.org/10.2307/j.ctt7zswcf.16.
Ellison, Mary. 1989. Lyrical Protest: Black Music's Struggle Against Discrimination. New York: Praeger.
Lederach, John Paul., and Angela Jill. Lederach. 2010. When Blood and Bones Cry Out: Journeys through the Soundscape of Healing and Reconciliation. St Lucia, Qld: University of Queensland Press.
Mitchell, Jolyon P., Giselle Vincett, Theodora Hawksley, and Hal Culbertson. 2020. Peacebuilding and the Arts. Edited by Jolyon P. Mitchell, Giselle Vincett, Theodora Hawksley, and Hal Culbertson. Cham, Switzerland: Palgrave Macmillan.
Music and Arts in Action. https://musicandartsinaction.net/index.php/maia
Peddie, Ian. 2006. The Resisting Muse: Popular Music and Social Protest. Ashgate Popular and Folk Music Series. Aldershot, England: Ashgate.
Pruitt, Lesley J. 2013. Youth Peacebuilding: Music, Gender, and Change. Albany: SUNY Press.
Werner, Craig Hansen. 2006. A Change Is Gonna Come: Music, Race & the Soul of America. Rev. & updated. Ann Arbor: University of Michigan Press.
Wever, Chris. 2009. "Musical Re-Tellings: Songs, Singing, and Resonance in Narrative Practice." International Journal of Narrative Therapy and Community Work 2009 (3): 28–42. https://doi.org/10.3316/ielapa.201000182.
Ubaldo, Rafiki, and Helen M. Hintjens. 2020. Music and Peacebuilding: African and Latin American Experiences. Edited by Rafiki Ubaldo and Helen M. Hintjens. Lanham, Maryland: Lexington Books.
Urbain, Olivier, and Wayne Shorter. 2015. Music and Conflict Transformation: Harmonies and Dissonances in Geopolitics. Edited by Olivier Urbain. New paperback edition. London: I.B Tauris in association with the Toda Institute for Global Peace and Policy Research.