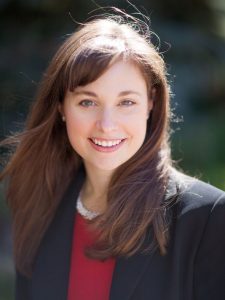 Kristina is an Assistant Professor for Conflict Management at Kennesaw State University's School of Conflict Management, Peacebuilding, and Development in Georgia, USA. She is an anthropologist and scholar-practitioner specializing in large-scale violence against civilians (including genocides and mass atrocities) as well as emerging forms of warfare and violence. She has worked in 23 countries including across Eastern Europe, the Balkans, the Middle East, Southeast Asia, East Africa, and the Caribbean.
Her current book project explores the dynamics and legacy of the Soviet-era Holodomor mass atrocities. Supported by the National Science Foundation, U.S. Fulbright program, and USAID, she has conducted more than 2.5 years of ethnographic research in Ukraine.
Formerly the inaugural Executive Director of the Better Evidence Project in the Center for Peacemaking Practice at George Mason University's Jimmy and Rosalynn Carter School for Peace and Conflict Resolution, she also worked as a policy advisor at the U.S. Department of State.